Hey Everyone! Welcome back to the Green Actors Guild! This week we are talking about my Top 5 Social Media Apps for Networking in our industry.
It is easy to be intimidated by the plethora of apps that all claim to be the best. However, since starting in this industry, I have found golden gems that have boosted my network capabilities. Let's break these down so you can start your best networking potential!
1. Facebook. Instagram. Twitter.
Facebook, Instagram, and Twitter. SHOCKER! My first three recommended Networking Apps have all been around for some time. These three Social Media platforms are great for networking and branding yourself. Without going into extended detail, I will make a few tips on making your profile THAT much better.
Profile Pictures: This goes for every app I talk about today, honestly. Profile pictures should be your professional headshot and your most recent at that. If you do not have a headshot, a nice, clean, picture of yourself will suffice. Make sure it shows your whole face head-on, and how you want to be represented. I will go into more details on Headshots at a later date.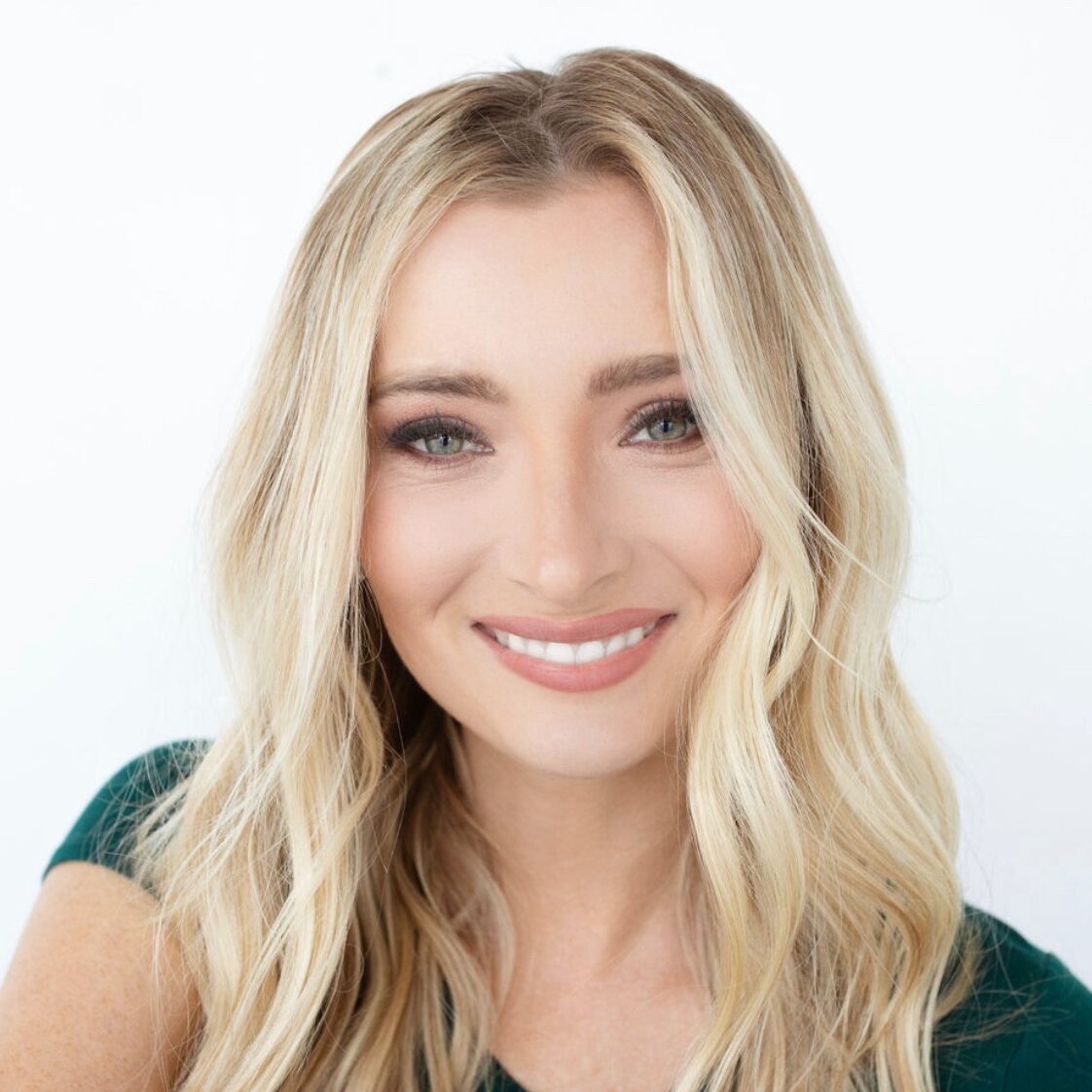 Bio Websites: Within each profile, there are options for personal websites. I suggest utilizing platforms such as Linktr.ee or InstaBio, especially when first starting out. These apps allow the consolidation of multiple links under one dashboard and link. (See below for an example). Users can personalize their InstaBio and Linktr.ee profiles through profile pictures (I used my company logo), a simple saying or bio summary (I summarized my business platform), and customizable icon links (I made sure all my Social Media titles were colored "Green"). By using the likes of Linkr.ee or InstaBio, those who visit your Social Media platforms can find all your related links with just one click.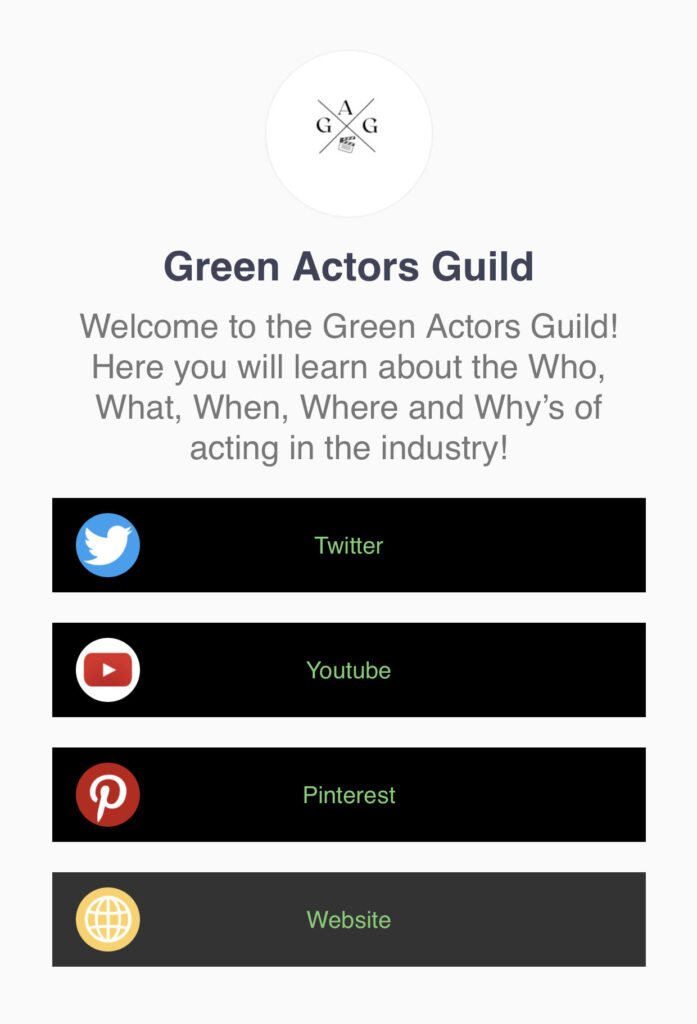 2. LinkedIn
LinkedIn! Like Facebook, LinkedIn allows users to Like, Share, Follow, and Comment on other users' platforms. LinkedIn focuses on professionalism, it truly centers on networking within the industry. Profiles on LinkedIn follow a resume structure. Users can add their Work Experience, Education, and even have Endorsements on Skills, from current coworkers and former colleagues, added to their profile. (see below)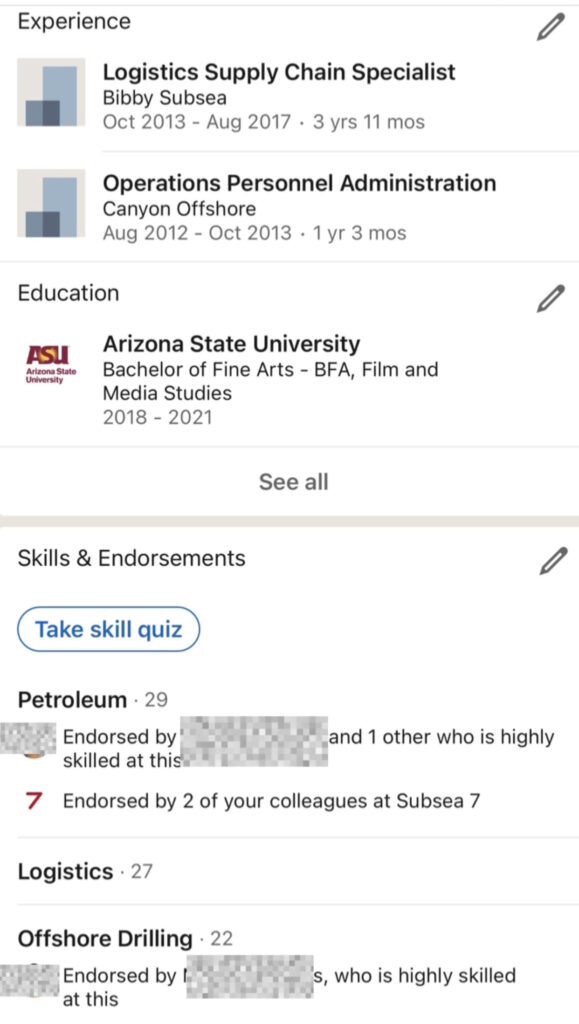 3. ClubHouse
Let's talk about Clubhouse! This specific app has not been established long, but its benefits in networking are fantastic! This audio-only app hosts live discussions with the potential to engage in said live discussion through "raising your hand". Users can connect with Casting Directors, Producers, Writers, other Actors, and so many other industry professionals, through hosted group meetings. NOTE: This is an invite-only platform. This means that a current member MUST provide a code for someone to join. I have many codes to offer, just shoot me a comment under my YouTube video if you need one.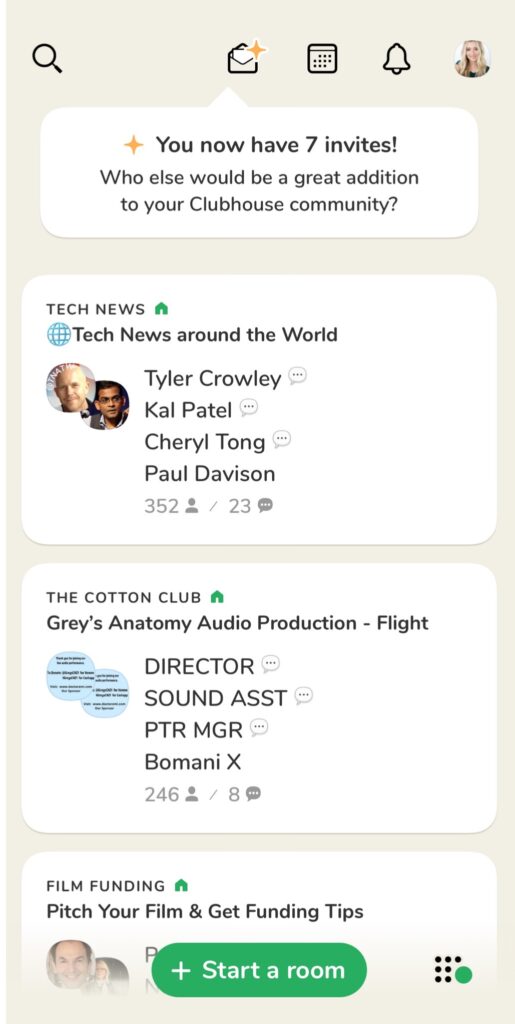 Clubhouse Profile: Profile Picture
Let's review my suggestions for Clubhouse Profiles. Make certain, just like your other Social Media Apps, your profile picture is a headshot or a flattering photo. You never know who you will meet and the doors that could open, you always want to look your best!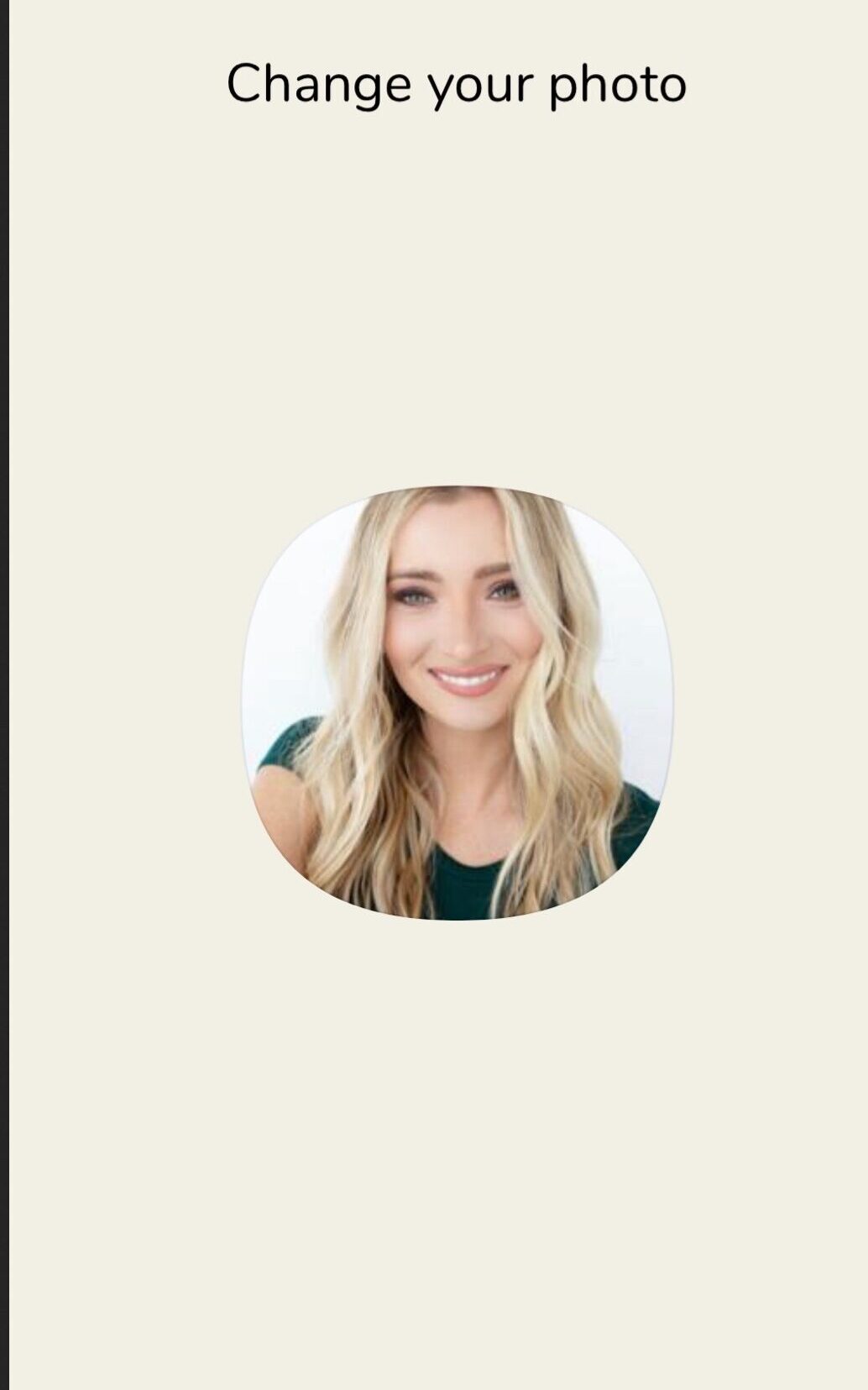 Clubhouse Profile: Details
When it comes to contact details, add your Agent Representation. If you do not have an agent yet, do not stress, just add your most used form of contact UNTIL you gain that representation.
Ensure to identify which specific talent you are interested in becoming. This includes, but is not limited to, Author, Actor, Writer, Producer, etc.
Add in your education, if applicable. Though it is not mandatory, I do recommend adding in your Alumni, as this type of information opens more networking windows for your future.
For instance, you could say: "I see you are an ASU Alumni, are you part of any ASU Alumni Groups?" to initiate a conversation without seeming like that "weirdo" of the group. It has worked wonders for me already!
Finally, your BIO. Make your bio short, sweet, to the point but yet allowing other users to see who "you are". (see below for examples)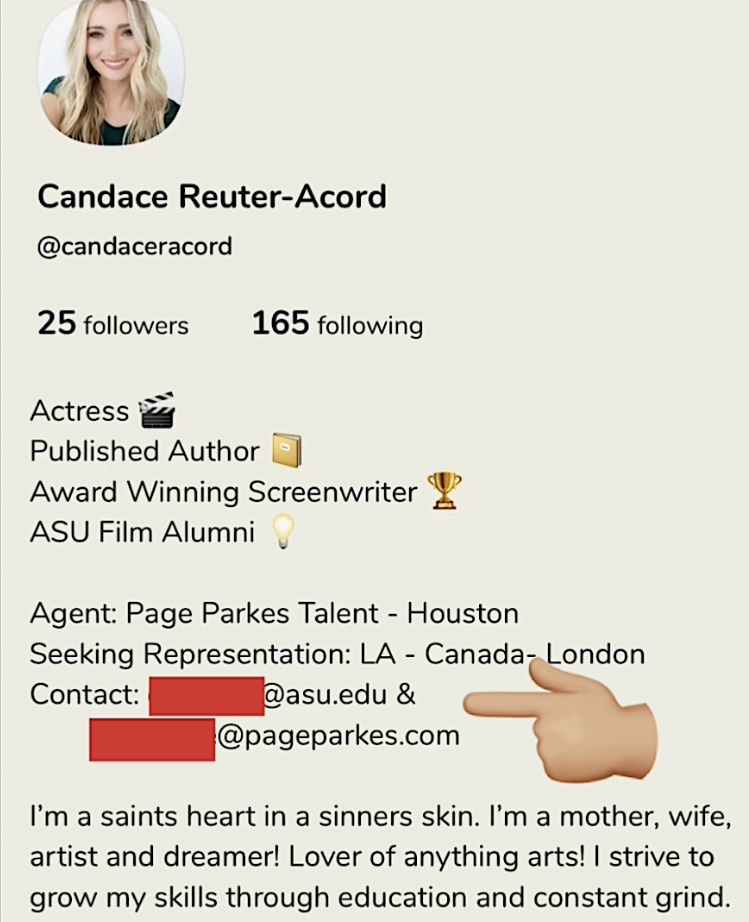 The Wrap
That's it for this week on the Green Actor's Guild. Just to recap on the major points of this week's tips!
Top 5 APPS for Networking: Facebook, Instagram, Twitter, LinkedIn & Clubhouse
Profile Pictures: Have a strong profile picture on all platforms. I recommend a headshot.
Website Links: Each platform offers website links, use LinkTr.ee or InstaBio for these options, versus one person website.
Bio: Create short-to-the-point bios that represent who you are and the brand you are trying to build.
REMEMBER! Only you can make your goals and dreams a reality. NO ONE can do this for you. Start today, get into a local acting class, and begin building the path for your future. Until next week!!
The Green Actors Guild.